Packaging products in transparent film/paper bags
---
Packaging in film/paper bags makes it possible to package products for terminal sterilization by radiation, gas or steam. Combining film and paper offers distinct advantages, as the product is visible through the film, while the paper makes the packaging permeable for air, steam, and sterilizing gases. We mainly use paper and film produced by Vereinigte Papierwarenfarbiken GmbH, Feuchtwangen. Very often the reliable kraft paper stericlin® is our paper of choice. The combination of film and paper is processed into tight bags on our machines.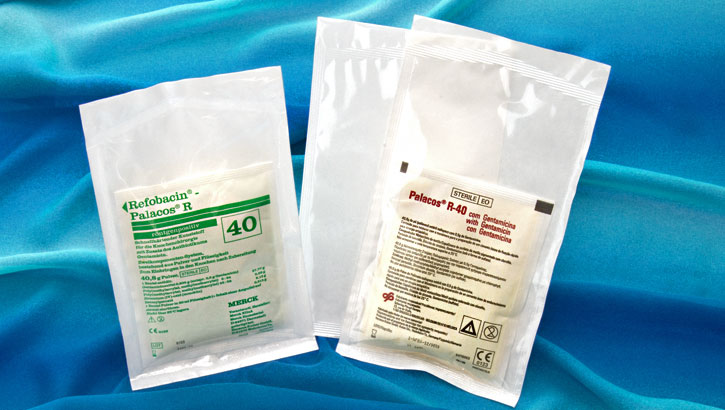 Packaging products in film/paper
We process paper/film for sterile packaging on our machines and guarantee high levels of quality and process safety. Possible types of machines for film/paper processing:
VH4 / VH4-HS Four-side sealed bag packaging machine
For products such as dressing material, medical instruments, transfusion sets, catheters, and many more.
How we package ?
---
---