Whom to contact at Rühle & Co. Maschinenbau GmbH
---
Feel free to contact the managers of Rühle & Co. Maschinenbau GmbH or the purchase and sales staff. We're highly motivated and have modern means of communication at our disposal. If you need our support, we're there for you every day, even outside business hours. Your contacts in our company: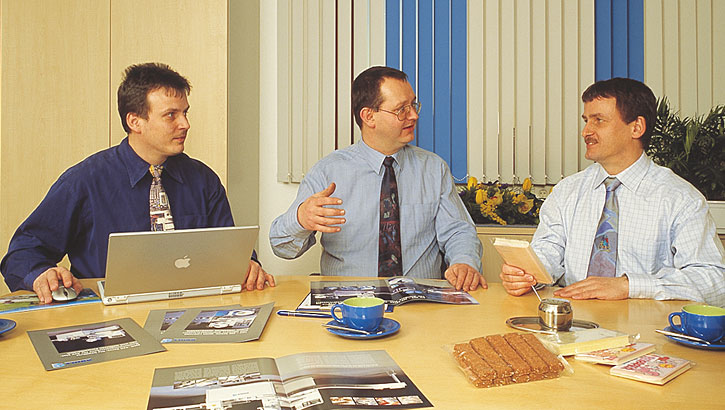 We look forward to hearing from you
Are you looking for a cooperation partner in the field of mechanical engineering? Are you interested in working with a competent partner and manufacturer of special machines and packaging machines? Just contact us today. Whether you're looking for project-based or for long-term cooperation, for example in constructing special machines – we can't wait to hear your thoughts. Many great ideas have not been put into practice because someone didn't ask the right person. So, don't hesitate to get in touch with us. We'll be glad to discuss your ideas on new machines and develop them further.
---
Contact Rühle & Co. Maschinenbau GmbH on social networks
We'd love to connect with you on Facebook, Google+, and XING. Link our website and don't forget to like our Facebook profile to receive the latest updates. Please tell your friends and colleagues about Rühle & Co. Maschinenbau GmbH or just stay in touch with us to continue exchanging ideas.
---
---