Packaging in collecting bags with packaging machines
---
Collecting bags contain small or large quantities of the same product for later use. Collecting bags contain larger quantities of the same product, which is processed further or used by the end consumer.
The bags consist of one or several compartments. To meet these requirements, we offer a range of feeding systems for our standard packaging machines which are perfectly adapted to your products.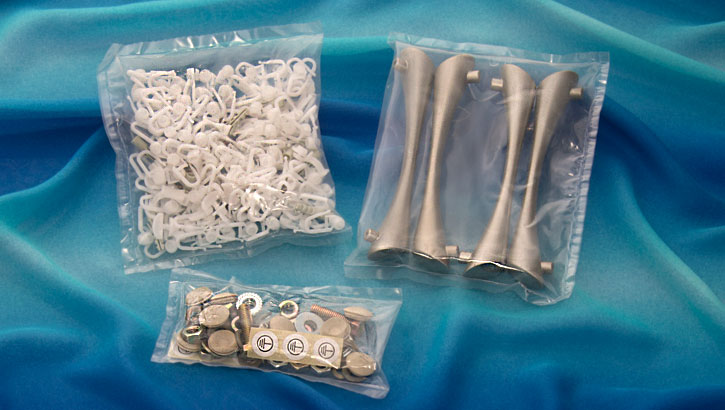 Processing collecting bags with packaging machines
We process collecting bags on our machines and guarantee high levels of quality and process safety. Just contact us – together, we'll find a solution. Possible types of machines for collecting bags processing:
VH4 / VH4-HS Four-side sealed bag packaging machine
For products such as plaster, plastic cards, photographic paper, seals, trays, and many more.
SMH-520 Tubular bag packaging machine
Package products such as chocolate, chocolates, valves, cookies, and trays.
VA-3 Universal film packaging machine
Safely package technical products and technical parts in collecting bags.
How we package ?
---
---